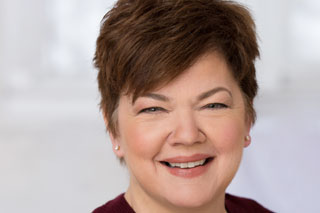 Put our super-experienced team to work.
Maggie Kilpatrick, M.A.
Maggie Kilpatrick is a Human Resources consultant and coach with over 20 years of experience. She is a straightforward and respected business partner who successfully delivers HR results in support of business objectives.
Maggie spent 12 years in HR leadership roles at General Mills. She brings extensive experience in corporate, plant and business functions including: Marketing, Distribution, Manufacturing and Information Systems. Her experience includes years of coaching managers and employees. She has a passion for helping organizations build and maintain the most effective workforce possible. Her background includes work in conflict management, employee and labor relations, career development, talent assessment, performance management, staffing, training, outplacement, and HR systems and policies.
Maggie holds a Master of Industrial Relations degree from the University of Minnesota and Bachelor of Science degree in Psychology from the State University of New York. She is a member of the Society of Human Resources Management (SHRM), as well as a qualified administrator of the Myers-Briggs Type Indicator Instrument and the Enneagram.
maggie@leadership-transitions.com