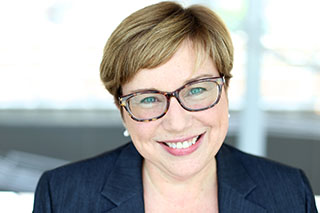 Put our super-experienced team to work.
Kim Bartels, Ph.D.
Kim is an Executive Coach and Career Strategist for female leaders and high-level individual contributors in corporate, non-profit, and educational settings. With a passion for inspiring women to achieve their own unique definition of success, Kim tailors her approach to each individual client's needs and goals. Her areas of expertise include women's leadership growth, assessment for leadership development and selection, career transitions, and tapping into each woman's strengths and professional identity.
Over the past 20 years, Kim has enriched other adults' personal and professional growth in her roles as career counselor, psychology professor, assessment specialist, management consultant, and executive coach. Kim earned her Ph.D. in Psychology from the University of Missouri-Columbia, with a specialization in Counseling Psychology. She also holds a Bachelor's degree in Psychology, with minors in Mathematics and Statistics. She is a member of Team Women Minnesota and the Minnesota Career Development Association (MCDA), where she is also a Coordinator for MCDA's Mentorship Program.
kim@leadership-transitions.com