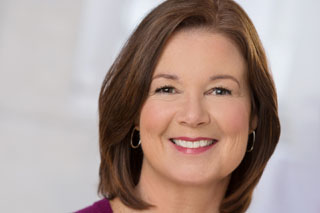 Put our super-experienced team to work.
Ann Fisher
Ann Fisher is an organizational effectiveness consultant and coach with more than 26 years of experience. She is highly results-oriented and has a strong track record of helping clients develop the skills, behaviors, and practices needed to improve leadership, individual, and team performance.
Most recently, Ann was Development Advisor for Cargill's Food Ingredients and Systems Platform in North America where she provided learning and development solutions that developed specific performance capabilities. Earlier, she ran her own consultancy, worked as a training manager for Norwest Corporation, and served as a senior consultant and master facilitator for Pro Group. She was also an adjunct faculty member at the University of St. Thomas Management Center for three years.
Ann holds a B.A. in psychology from the College of St. Benedict and a certificate from the Advanced Program in Human Resource Development and Organization Development from Columbia University and the University of Michigan. She is an active member of the Organizational Development Network.
ann@leadership-transitions.com